List Of Top 3 Smartphones To Buy
Smartphones are one of the most essential things to carry these days.From calling people to browsing the internet to setting reminders to listening to songs, they help us with everything!As of now, there are several smartphones in the market : but the main thing lies in choosing the perfect one.While one may choose a smartphone with a great processor, the buyer might also consider choosing a smartphone with better cameras and battery life !!!
Today, we will discuss about three awesome smartphones which are popular in the market and come with very good features.
1.

Huawei Mate 9
Launched in November, 2016, Huawei's Mate 9 is a 5.9-inch smartphone which comes with Huawei's own HiSilicon 1.8GHz octa-core Kirin 960 processor and also has 4GB of RAM.The phone also comes with a 20MP primary camera along with a 8MP front selfie-shooter.Running on Android Nougat 7.0, Huawei Mate 9 delivers high on performance as well as usability as it is powered by a 4000 mAh battery.
It's connectivity options are plenty and as is usual with the lates phones, comes with NFC, 3G, 4G (LTE) and Wi-Fi.It also has a compass, accelerometer, proximity sensor, ambient light sensor and gyroscope.The Huawei Mate 9 Pro comes with Leica dual-lens and is priced higher than the Huawei Mate 9.
2. Samsung Galaxy S7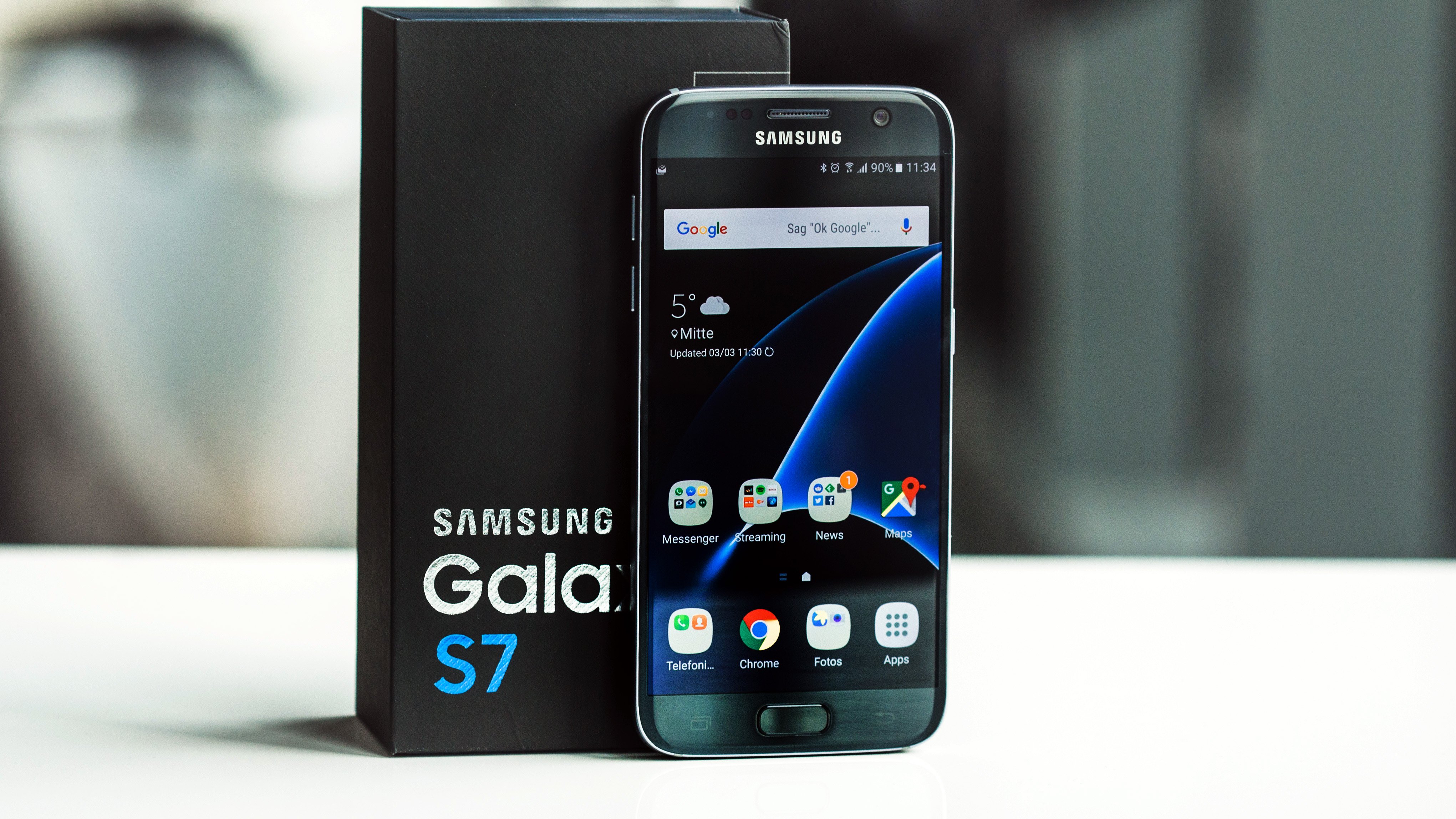 Launched in February 2016, this device from Samsung has a lot of features.Packing in a 1.6 GHz octa-core processor and 4GB of RAM, the phone runs on Android 6.0.It is a dual-SIM device and comes with the usual collection of connectivity options like 3G, 4G (LTE), NFC, Wi-Fi and Bluetooth.
It has a 12MP primary camera and a 5MP front camera.It has a magnetometer, a proximity sensor, an accelerometer, an ambient light sensor, a gyroscope and a barometer.It also has a 3000 mAh battery. It is priced at around 43000 INR in India.
3. LG G5
This phone was also launched in February, 2016.This phone comes with a 2.15GHz quad-core Qualcomm Snapdragon 820 processor and like the previous two, has 4GB of RAM.It has 32GB of storage space and comes with a 16MP primary camera and a 8MP front camera.LG G5 has a 2800 mAh battery. It has dual-SIM options along with Wi-Fi, 3G, 4G(LTE), NFC and Bluetooth, with Infrared and USB OTG.
However, in LG G5, there is a caveat - it supports only nano-SIMS, which is a drawback. While it may not be much, but sometimes it is easier to handle micro-SIMs.It also has the usual set of sensors as the previous two devices.It is priced at around 34000 INR in India.
The above three have very similar specs and are great for normal users and even those who might want to use it for more outdoor usage as the batteries in them are pretty good.
So, while choosing your smartphone, make sure you buy the right one - according to your needs and you will be good to go!
AUTHOR BIO -

This post is authored by Subhradeep Chatterjee. Subhradeep is an English Major student and a tech enthusiast.

He writes on tech news on his website, i9finite, at

www.i9finite.com.

Apart from tech blogging, he is also an aspiring entrepreneur and is

currently working on some entrepreneurial projects.Connect with him on Facebook