IPHONE 8 "The Game Changer".What To Expect From It??
I have never been an
Iphone
fan and i find it ridiculous that people are ready to spend a bomb to buy it. But that does not mean i don't admire Apple products.They are elegant , classy , stylish , and most importantly ahead of our times.
Barely it's been months since the launch of the latest Iphone 7 and already apple has started working on its next iphone 8 if the rumours are to be believed.

Yes !!! You heard it right ,Iphone 8(if that's what it will be called) is on its way probably sooner than you think
Apple
is looking to push boundaries with its next Iphone release . If the rumours are to be believed Apple will radicalise the design of the new Iphone which is stated to be released next year.
There are plenty of changes to look forward to !!!
1.

THE DISPLAY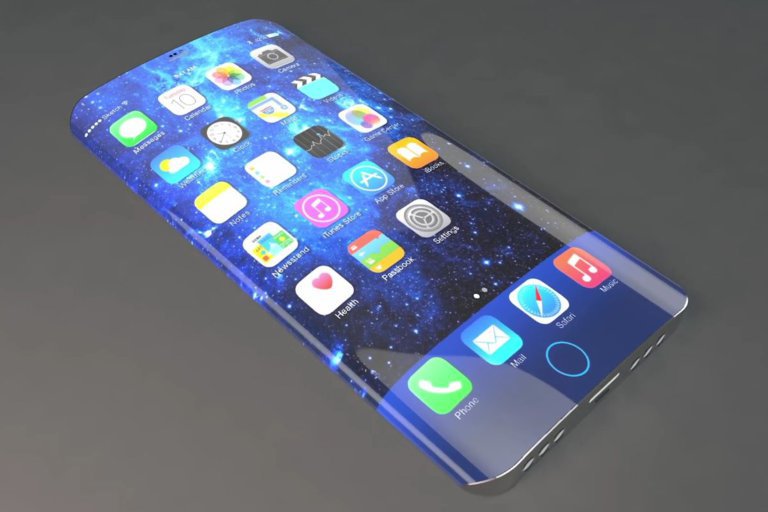 The new iphone will sport a OLED CURVED display rather than the traditional LCD display.This whole concept of curved display is not new it has been used before but it is being said that this
OLED
CURVED display will be offered in premium iphone 8 model.
Which means that if Apple is planning to launch 3 variants of Iphone 8 only one of it will have this feature and the other two models will come with traditional LCD display .
Apple may partner with
Samsung
to provide them with AMOLED panels and it is estimated that Samsung may supply Apple with 40 millions AMOLED panels.
And it goes without saying that if you want to purchase the iphone with OLED display you will have to shell out more as compared to the traditional LCD display Iphones.
2. THE DESIGN
Iphone 8 will have an edge to edge display design that means the display screen will cover the entire front section of the iphone.
So then the question arises that if the screen will cover the entire front section , where will front camera and the special home button go???
The whole concept of edge to edge display has been thought out to reduce the overall thickness of the iphone and make it look sleeker and curvy
As far as front camera and home button is concerned ???
Camera somehow will be built in the display itself and as for the home button , well it won't be there
Yup !!!! you heard me right the iconic HOME button will be completely removed from its design but in place of it
fingerprint ID reader
will be embedded inside the screen.
Also with this new design Apple is finally ditching the traditional Aluminium body and adopting full all-glass body design like the Iphone 4 and Iphone 4s .
One of the advantages of all glass edge to edge design is that now Iphone screens will be much larger than the previous versions , we can expect the Iphone screens to be 5,5 inches or more , and as the saying goes "bigger is better"
3. THE CHARGING
Apple
recently got rid of the earphone jack and as if that was not enough , it may as well remove the charging port and go wireless if rumours are to be belved.
Wireless charging is not new to us , many android smartphones notably Samsung popularised it with Its flagship Galaxy S7 Edge.
So what will make Iphone 8 standout ???
To charge your Samsung Galaxy S7 and Galaxy S7 Edge you have to place it on the "Wireless Charging Pad "
But for the coming Iphone series Apple is working on the concept on 'Long Range
Charging'
where
your device need not be placed on the top of any charging pad instead your iphone will get charged in your pockets when you are in close proximity to the wireless charging system.
Now that's something all of us will be waiting for !!!! It's pretty cool stuff.
Iphone 7 was a mega hit and with the expectations rising only time will tell whether Iphone 8 surpasses it's predecessor in terms of popularity or not , but got to say one thing ??
Only Apple can pull this off