5 Cool Gadgets & Gizmos To Buy
2017 is here and another year has gone by.If 2016 was any indication , 2017 will be an extravagant year for the tech world.New gadgets are coming up and this year promises to be full of surprises and exciting.
Lets look at the upcoming gadgets and gizmos you should definitely buy
1. LENOVO THINKPAD X1 YOGA
When it comes to laptops Lenovo has held its own among the stiff competition it faces with other majors like HP , ACER etc.Lenovo Thinkpad X1 Yoga is a favourite of many because it is a laptop cum tablet which comes with a plethora of features built into it.
Its sleek , professional , stylish and works smoothly.It comes with a 360 degree hinges which allows it to be used as a laptop or tablet or a tent.
You can use it however you want.One thing which I am not a fan of is the 'nub' which is placed at the center of the laptop for navigational purposes , but honestly I don't like it , it's more of a distraction than being useful and looks odd.
What differentiates this thinkpad with other laptops is something called 'Stylus'.Think of it as a pencil which can help you write and draw.Instead of typing you can actually write on the screen using Stylus and it particularly comes handy in tablet mode
2. LG's OLED TV W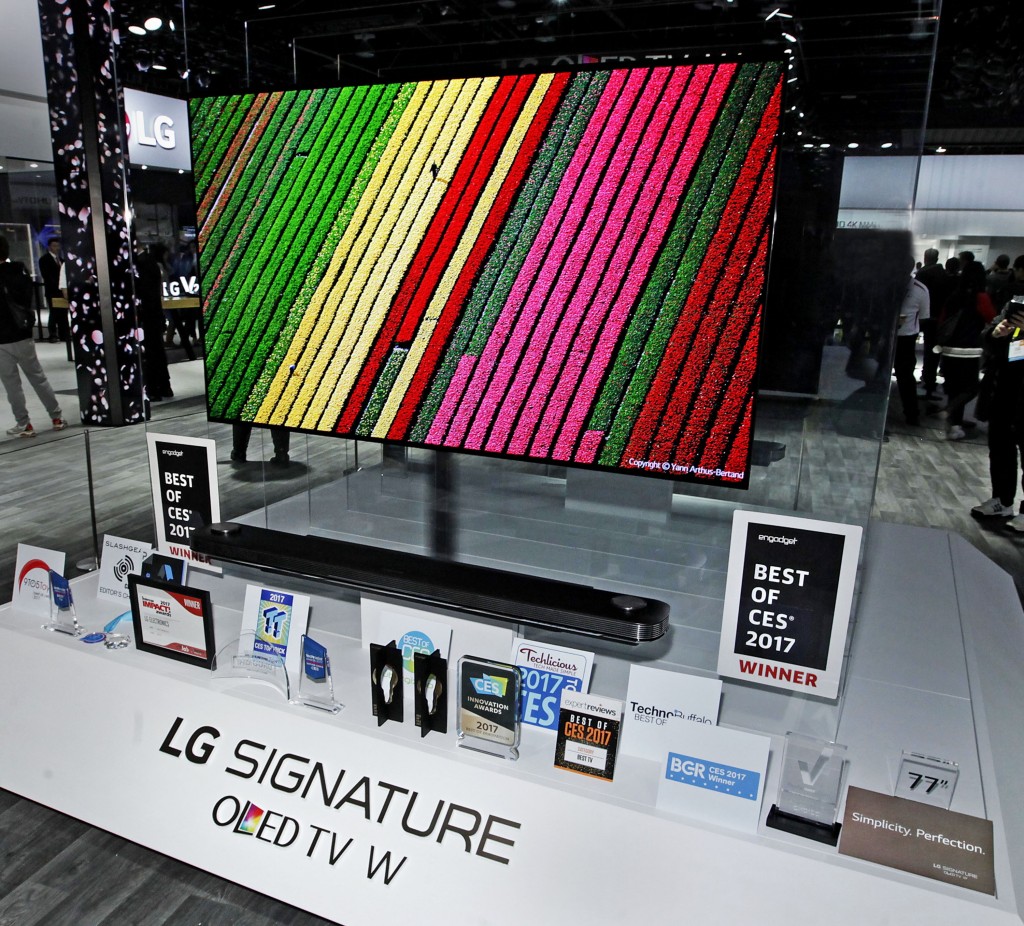 There is no doubt that LG's products are world class and what LG has planned for this year will blow your mind.It's completely insane.The OLED TV which is also called W(short form for wallpaper) is an ultra thin 4K HDR television launched by LG this year.
So you might be thinking what's soo big deal about it.
The big deal about it is that it's soo thin that when you measure it it comes to 1/10th of an inch.Now how many companies you know could achieve that sort of finesse
That's the reason i love LG products
The amount of finesse is so much so that to make the colours perfect they have gone to the extent of hiring hollywood colourists giant Techicolour for perfecting the colours in their television.
That's the level of perfection they have gone for and needless to say it reflects in its price also.It will be insanely expensive to buy.
You may be thinking what's new in these earbuds.??? these earbuds are very unique, they can tone down the outside noises to improve the in-ear hearing capabilities, what it means is when you plugin these earbuds it has noise filtering capabilities which will enhance the earbuds sound while reducing any external noises.
Not only can it reduce any external noises but also alter the level of sound coming from different directions.If you want the sound coming from back to be more clear than sound coming from any other directions it can be easily achieved.All this can be done through an app which controls the earbuds.
3.THE SEVENHUGS SMART REMOTE
This remote is really smart gadget and if you are a smart home enthusiasts, this might be just the companion you are looking for.
It supports practically every gadgets you may be having.All you have to do is place sensors at different places at home and then experience the magic.Just point it towards that direction and different icons appear on this remote through which you can control any gadgets.
Point it towards your smart tv and see the control to change channels and volume , point it at your hue lights and see the control to change the colour on the remote.
This gadget is compatible with just about every other gadget.
If you ask me which budget phone to buy Huawei Honor 6X is right at the top at my recommendations. You get a 5.5 inch screen , sleek and stylish metal body and the highlight of this phone is its dual camera which gives you stunning pictures.
There are some issues with its software and honestly sometimes it is troublesome but the next update will fix many of the issues.
We are not complaining ??? Are we ??
5.THE MOHU AIRWAVE WIRELESS ANTENNA
As stylish as it sounds Mohu Airwave is the the most interesting gadgets in this list of new gadgets.Many of us at some point have struggled with antenna , Turning it all 360 degrees to check if it catches any signal for the tv channel you are not subscribed to in the hopes of watching it for free.
With Mohu AirWave the antennas' have gone smarter !!!
You are now not restricted to watch only those channels which are coming on television.
With Airwave all you have to do is download an app , connect it to your wireless router(Wifi) and without the need of actually wiring in watch your favourite channels on your smartphone and tablets.
Best part !!! you dont have to pay anything .Or is it ???
Well channels that you watch are free but buying the Airwave is not cheap. So if you are ready to shell out a considerable amount then only go for it.
What do you think about these cool gadgets , do comment below.