Xiaomi Launches The '90 Minutes Jacket' That You All Have Been Waiting For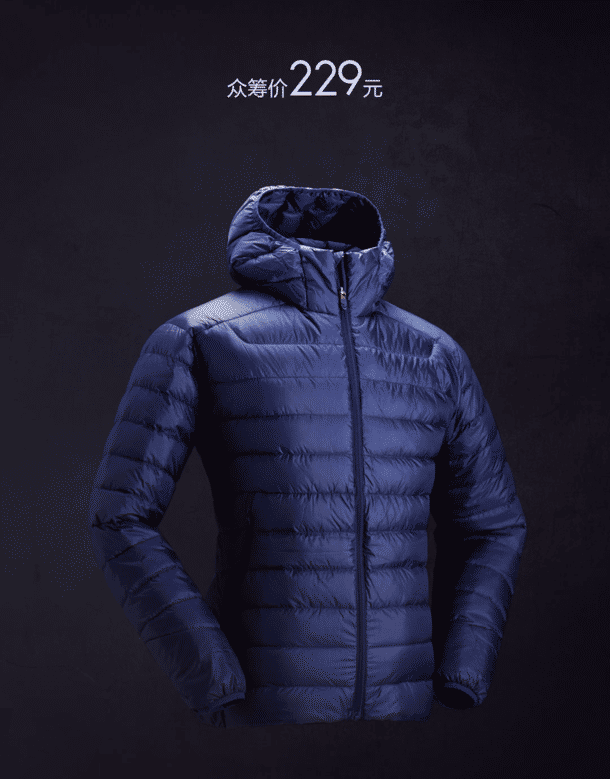 Do you suffer from the problem of untangling your earphones everytime you take it out from your pocket and would love to have a permanent solution to it???
Well i have have some good news for those people who are hooked on to their earphones especially when they are out travelling.
Xiaomi has the answer to all your earphones problems & the answer lies in a jacket.
Hold on !! you might be thinking since when did smartphones manufacturer starts making garments.But it is true Xiaomi has come up with a jacket called '90 minutes jacket'.Xiaomi is a popular player when it comes to smartphones and it seems they wont stop till making smartphones, they are focusing on diversifying their product ranges and entering variety of markets.
This is not the first time Xiaomi has deviated from it's main business of smartphones manufacturing recently it has launched variety of different consumer day to day products like The Electric toothbrush','Mi Robot vaccum Cleaner', 'Mi Washing Machine'.
Xiaomi is doing some serious business don't you all think?
Okay!! Now lets talk about '90 minutes jacket'.This jacket is made courtesy of Chinese company 90 points hence the name '90 minutes jacket'.It is waterproof and and its inner coating is made of dupont tefflon fabric which helps to maintain the temperature of your body.Xiaomi claims that high quality materials have been used to make the jacket and it is reliable.It comes with a chain which can hold your earphone and make you free from the burden of untangling your earphones ,this feature is a life saver for people like me who are continuously hooked to the earphones.
But seems Xiaomi is not going to stop here , in the coming days it will launch drones and air purifiers as well.
Xiaomi is on a roll and frankly speaking none of us are complaining
BRING IT ON XIAOMI !!!!!!!