whatsapp Encrypted !!!! A Much Welcome Security Update From Whatsapp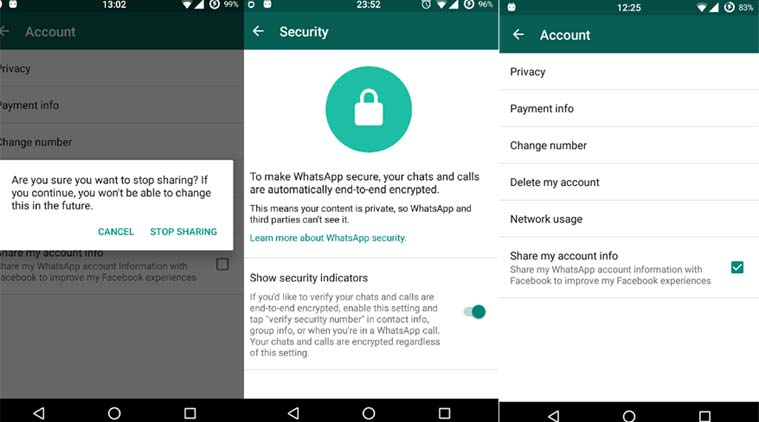 With nearly a billion user Whatsapp is the most popular and most used chat application used globally.With such an enormous user base one of the concern which haunts it is its security.But now whatsapp has rolled out an encryption policy and all the security concern can now put to rests.Users can now breathe a sign of relief and not worry about security of their messages.
Now no third party can interpret your messages not even whatsapp,This means that your messages can only be read by you and the recipient and no third party can read it or act as an intermediary.Earlier the messages that you used to send went through whatsapp servers and then it used to get delivered to the recipient , but now only you and your recipient will be able to read your messages,
This policy is called end to end encryption and is available with the new update of whatsapp. Many chat application encrypt messages only between you and them but whatsapp has now encrypted messeages between you and your recipient thus ensuring maximum security.This is accomplished by securing your messages through a lock and only you and the person you are chatting with has the key to unlock your messages not only this every message you sent has its own unique lock and key.
There are no special way to turn this setting on, just update your whatsapp(if you have not) and this security settings will be updated automatically.This end to end encryption is also available on whatsapp calling thus even your calls are now encrypted, Even your media files are encrypted end to end.Thus in short you now need not worry about the security of your whatsapp basically,a welcome move.
THIS MAY SURELY TURN OUT TO BE A NIGHTMARE FOR LAW ENFORCEMENT AGENCY AROUND THE WORLD AS IT MAKES IT HARD TO RETRIEVE INFORMATION, BUT AS A USER WE ARE NOT COMPLAINING FOR NOW.